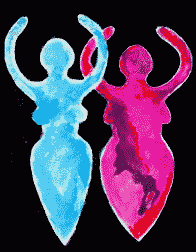 I am (your name) I am. I ask for the discernment and understanding to select the perfect remedy that I need at this time. I reach out to my higher-self— that place of knowingness where all my choices are perfect and in balance. I ask and direct the energies of these choices to enter my being and deliver the consciousness, balance, and illumination I need to evolve along my perfect path. Where there is density in my emotional, mental, or physical body, I ask for Light. I am grateful for the opportunity to interact with the plant and mineral kingdoms and to move into a greater state of wholeness. Give me the strength to allow these tools of consciousness to spark my understanding of the ways my thoughts, beliefs and karmic patterns create my behavior and the health of my body. Grant me the intelligence and sensitivity to choose the correct patterns of behavior which will lead me to happiness, health, and a greater capacity to serve.
So be it.
I am not Wiccian but do enjoy the chants of the divine feminine.
A Soul Awakening explores tarot & oracle cards imagery & messsages a guided reflective for questions that shines a light into the dark areas of inside. This experience creates a powerful paradigm where you are responsible for yourself, your choices and your gifts of medicine.

body messages of all three.

Inner Child Email Reading Price $5.00

Full color graphic readings are sent via email within 24 hours. I accept PayPal

Goddess of the Mirror Website © 2009 themysticfairy